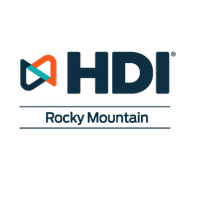 HelpDesk Chapters Inc. (HDC)
This organization is a not for profit company that partners with HDI for the success of HDI, HDI Local Chapters, and the IT Service Management and Technical Support communities. Today, we have chapters in over 50 cities across the U.S. and Canada, and are the premiere technical service and support association in the world. HDC is a a 501(c)(6) corporation.
With regular opportunities for technical support professionals to connect, share and discuss common challenges, and learn from industry innovators, HDC's network of local chapters is a convenient and dynamic way to collaborate with like-minded professionals.
The HelpDesk Chapters Inc. organization includes and oversees the following individuals:
Local Chapters (50+ Chapters in the United States and Canada)
Local Chapter Officers (450+ volunteers)
Local Chapter Members (4000+ members)
HDC Board
---
About HDI | An Informa Company
For thirty years, HDI has partnered with thousands of professionals and their organizations to improve their performance by helping them to: drive change, harness knowledge, transform teams, make connections, and turn challenges into opportunities. HDI empowers the technical support and service management community to advance their strategy, operations and teams through optimized service delivery. From the employee to the enterprise, HDI transforms service and support through its comprehensive lineup of training and certification courses, industry-leading annual conferences, results-driven consulting services, community-based networking opportunities, and insightful research and informational resources. What does HDI stand for? HDI stands for smarter service resulting in better business outcomes. Learn more at www.ThinkHDI.com. HDI is organized by UBM, which in June 2018 combined with Informa PLC to become a leading B2B information services group and the largest B2B Events organizer in the world.
To learn more and for the latest news and information, visit www.ubm.com and www.informa.com.
---
Our Strategic Alliance
HDC and HDI have a strategic alliance that manages and defines our relationship. Local Chapter Members are actually part of the HDC and the strategic alliance that we have with HDI allows us to provide you with a tremendous number of discounts to their conferences and training offerings
---